Tug
Status
Priority
Comments
CA
S
4
CB
S
1
Annual check
RPM gauge is slightly under-reading - use 2050 in the descent.
Minor: Fuel pressure shows full scale deflection, Fuel pressure light on panel will indicate low pressure.
CC
S
5
Tacho over-reading by 50 to 100 rpm, use 2200 rpm in descent.
LED lighting fitted. Select Strobe, Land and Taxi before flight.
YM
S
3
Beware of brakes, they may snatch and can cause rudder to lock over.

MM
S
2
UA
U/S
On long term maintenance.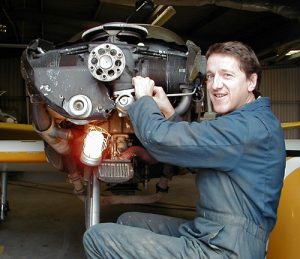 ---
Return to 'Aircraft'         Return to 'Front Page'