---
General
This scenario can occur when a South Easterly wind demands an East run winch operation. If the wind is not too strong then an aero-tow operation from the foot of the hill may be possible at the same time. If it does, it must be co-ordinated with the winch operation. Winch cables will have to be removed from the airfield before aero-towing. A common example would be to suspend winch operations to launch a grid before resuming winching.
---
Take-off
The take-off path is as shown on the SW run commencing at the base of the hill. The take-off run should be angled away from the hill as shown below which will help to avoid the worst of the curl over created by the hill. A practical 'aiming point' might be Ivinghoe Beacon. A 'decision point' should be established abeam the winch, see the discussion on decision point for the NE run.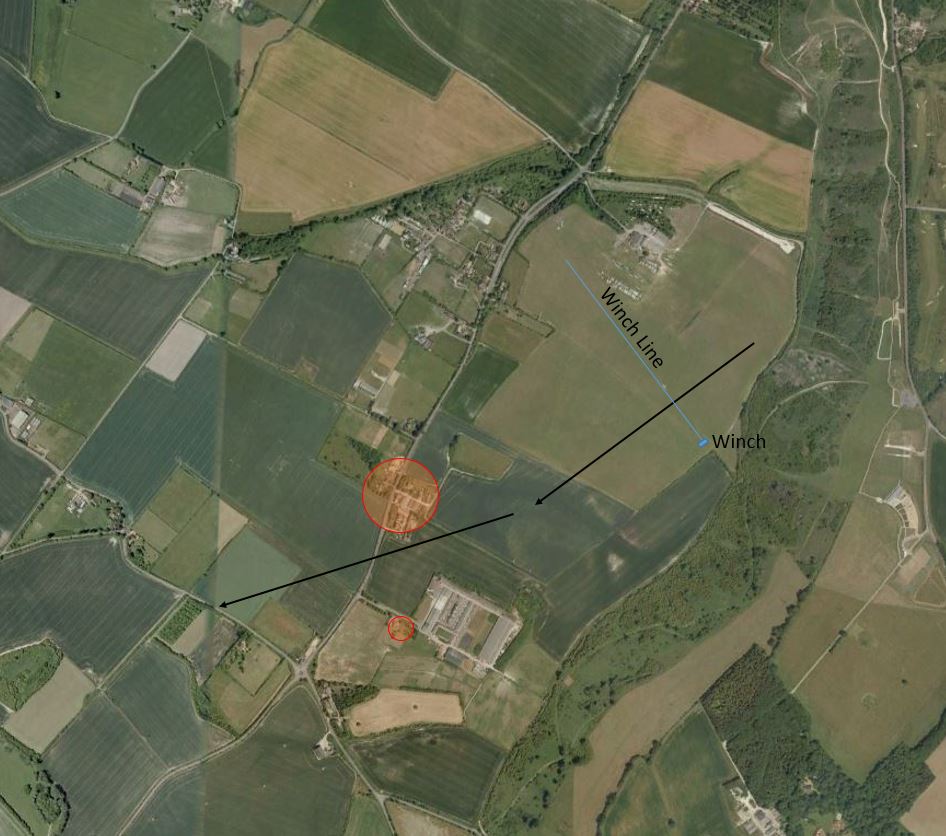 ---
Outbound Routing
The route should go between the 'pig farm' and the Tring Road. This will take the combination towards lower ground. A left turn back along the hill should be made as soon as practical. The route around Edlesborough Church might not appropriate if the wind is significant. See Airspace notes for more detail on this.
---
Landing
Landings should be made well into the field, towards the hill, using the options shown on the diagram. The approach is over the Tring Road, which has power lines and telephone wires running along the side of it, so make a steep approach to ensure that the rope has a good clearance above the wires.
Obtain clearance to cross any winch cables before taxiing across the winch line and returning to the SW launch point.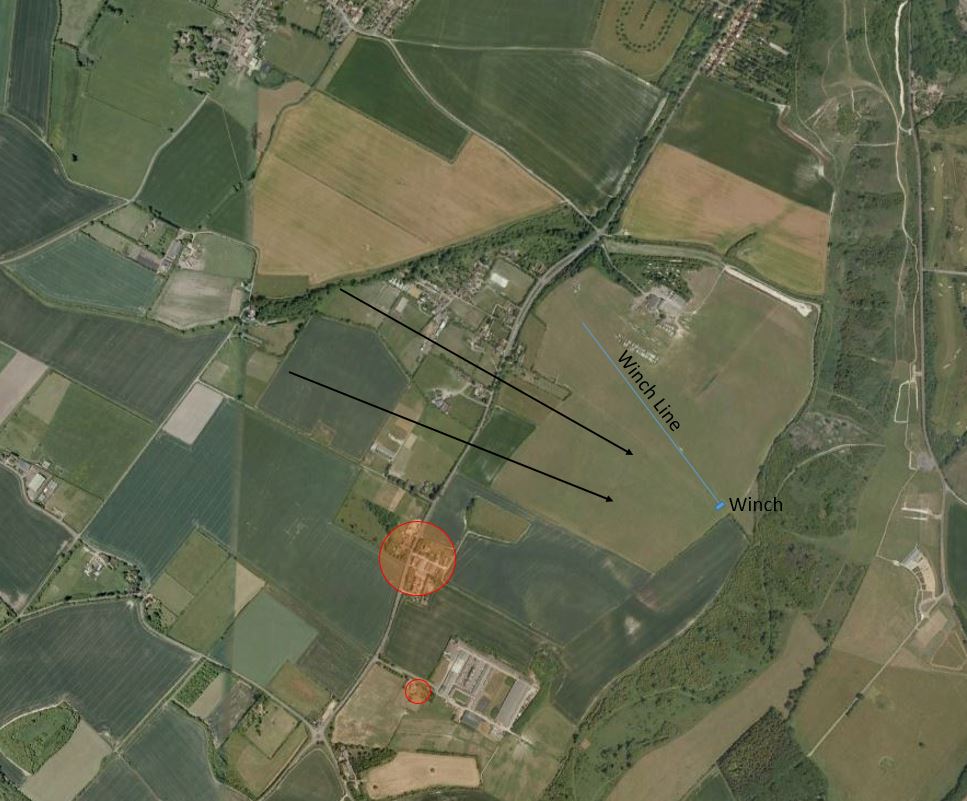 ---
Parking
The tug should be parked approximately 2/3rds up the slope next to the perimeter track, facing slightly uphill.
---
Return to 'Launch Points'         Return to 'Operations'         Return to 'Front Page'